Communication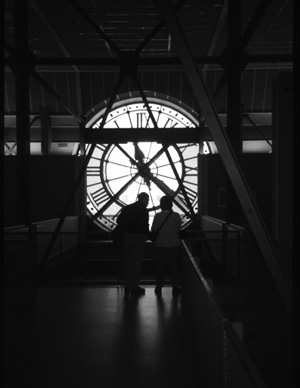 Effective communication in any context is dialogic.
Interpretation is a conversation.

Successful interpretation is a reciprocal relationship
between subject and audience.
Getting to know who uses and how they use information
-- their experiential diversity and cultural specificities --
is essential to research, writing and presentation

Public Humanities
Water Lab Interpretive text - Chicago Academy of Sciences 1999.
Critical Thoughts About Design - NEMA News 2004.
Audience Research and the Museum Experience as Social Practice
- Museum Management & Curatorship 2007.
Claude Monet at the Art Institute - Curator 1996. (1.9MB)
Research & Scholarship
Cultural inclusion, exclusion and the formative roles of museums
- Museum Management & Curatorship 2008.
Historical Archaeological Building Survey
- San Juan de Capistrano Chapel, Béxar County, Texas 2011. (2.4MB)
Planning
Project Brief: Breakthroughs exhibition & program, Liberty Science Center, 2002. (3.6MB)
Strategic Plan, Oneida Community Mansion House, 2016. (176KB)
All texts and images are © with all rights reserved.
< back